Aug 16 2008
XPN World Cafe Live: Sunday, September 14
After the tutorial sessions on Sunday, there will be an informal gathering at World Cafe Live (marked by letter G on the interactive map), a short walk from the conference venue. All conference attendees are welcome.
The ISMIR 2008 Conference Banquet will be held at the National Constitution Center, an interactive museum dedicated to increasing public understanding of, and appreciation for, the US Constitution, its history, and its contemporary relevance. At the museum, which opened in 2003, we will have a view over the iconic Liberty Bell and Independence Hall, site of the approval and first public reading of the United States' Declaration of Independence on July 4th, 1776.
Transportation from the conference site to and from the Constitution Center will be provided.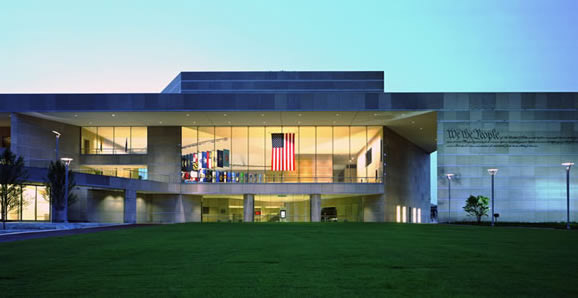 Special concert event in the conference auditorium. Program available at the Concert Page.
The reception will be held at the conference venue (Bossone Research Center) on the final evening of ISMIR 2008, directly following the concert. Hors d'oeuvres and beverages will be served.